When we started Water Babies in February 2000, we had no idea that
one day we'd welcome nearly 50,000 clients, more than 50 franchisees
and have created a company that is so dear to so many people.
We used to joke that it was all about 'people like us.' Remarkably we developed
a network that's exactly that: franchisees who became friends as well
as colleagues.
An attitude of treating everyone like you would a friend was core to everything
we did. In writing for our clients, I'd always imagine that it was people just like my
colleagues and I who made up our target audience.
And it worked.
We created a consistently clear tone of voice, matched by a consistently strong
visual identity. And it's a voice that remains exactly as it was when we started:
highly professional and informative, very approachable, always keen to help
and delighted to share a joke.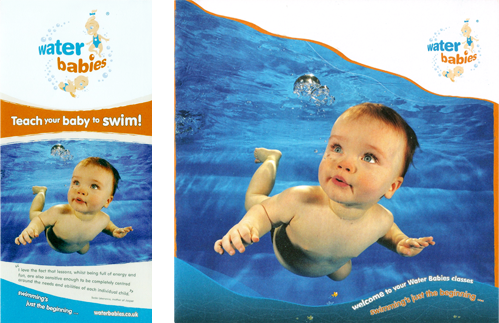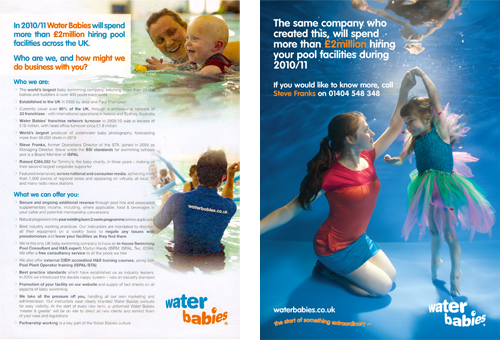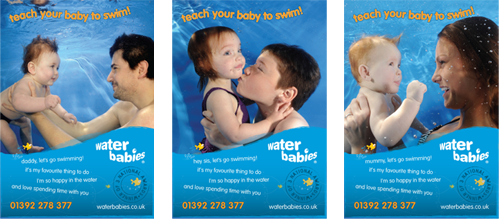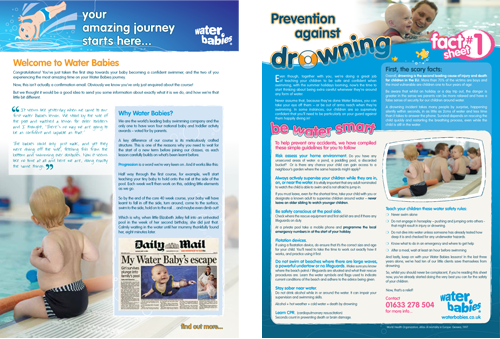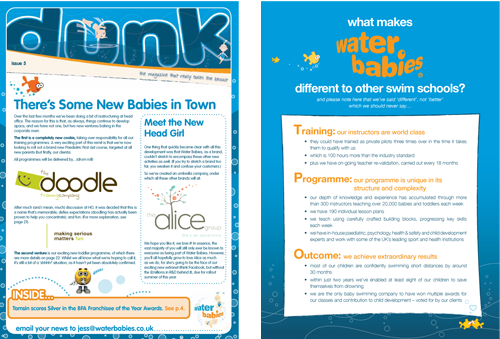 © Copyright Water Babies Limited 2014
Back to Portfolio.