Putting Great Ideas into Perfect Words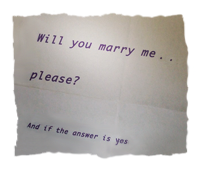 'A picture's worth a thousand words.'
Not entirely true. Although a few seminal ones do spring to mind.
But just consider the power of the simple printed word. Words that can persuade, sell, motivate, entertain, affect, inspire, fascinate, entice, excite…
In business you need good writing across the board. I can provide that for you.
With careful examination of who you are, I can capture your tone of voice, express your personality. Then present your messages in ways that are clear, concise, persuasive and engaging.
Why Don't You?
Look at the ways in which I can write for you