When I was at Water Babies we developed a first aid course for parents.
I loved the idea of having a training company called Doodle, as research had
recently proved that, contrary to popular opinion, doodling actually helps you
concentrate.
The brand's character was based on a colleague who would be the
front-man for the company. Happy, incredibly knowledgeable and always helpful,
we felt it encapsulated him (and the brand) perfectly.
Developing brands is one of my favourite creative pursuits. I also developed
a toddler-swimming course called Scuba Moo, based around the idea of using
a toy calf to teach swimming. Sadly, that one never quite made it off the side
of the pool…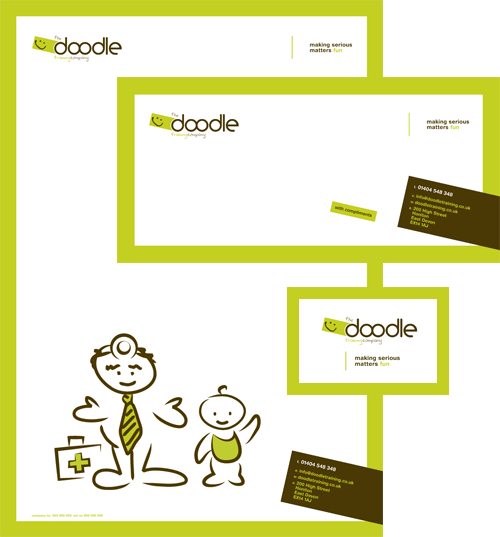 Back to Portfolio.